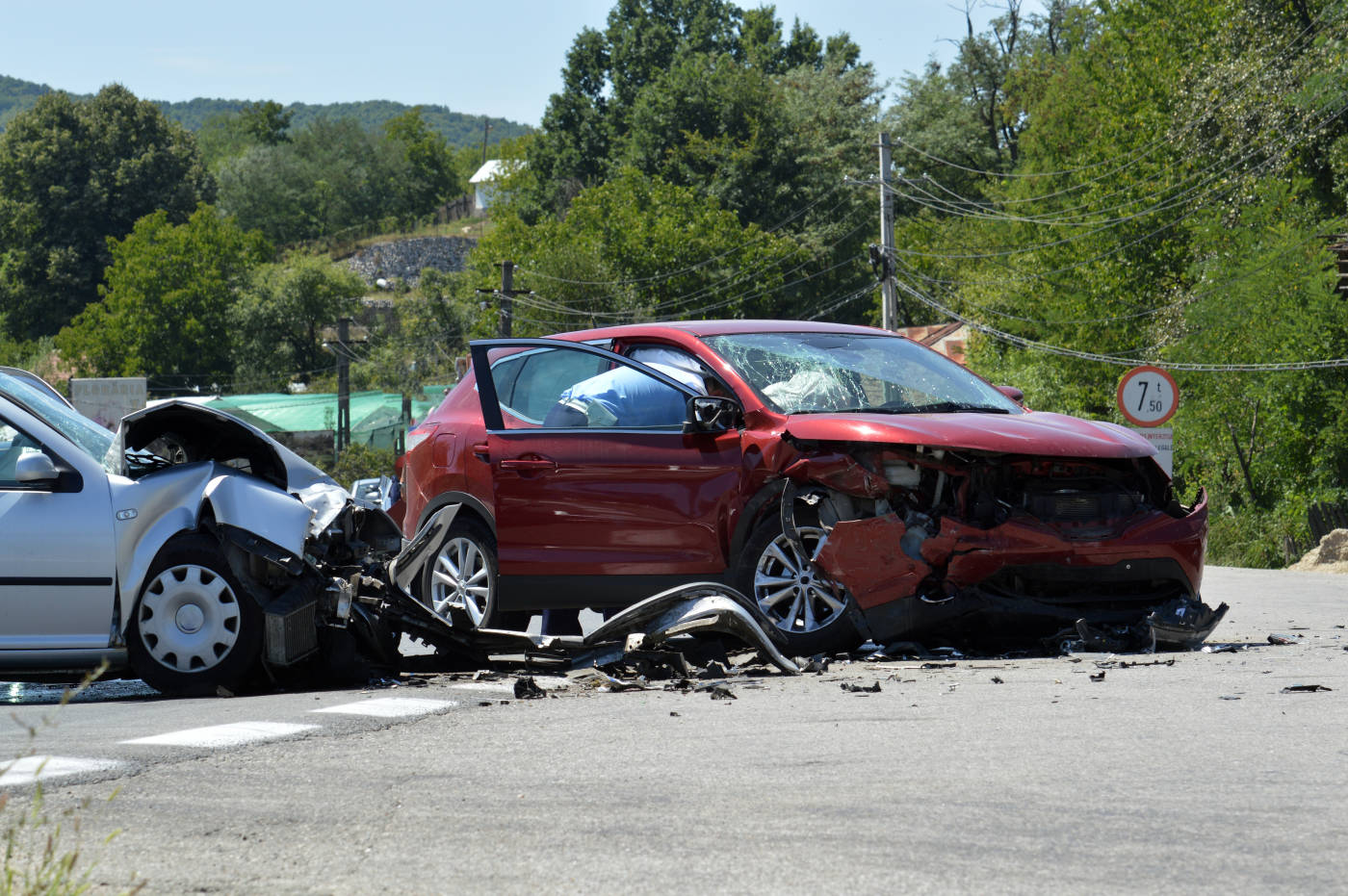 Common Mistakes to Avoid After a Car Accident
---
According to statistics from the Colorado Department of Transportation (CODOT), Colorado averages 120,000-plus car crashes a year, resulting in about 15,000 injuries and 600 fatalities. Through August, 393 persons have already perished in vehicular accidents in 2021.
No one goes out on the highways and byways looking to get into an accident, but other drivers, road conditions, and even the weather may contribute to a collision you weren't expecting. Hopefully, you won't be injured, but an accident is still a stressful incident.
An accident involves more than just getting the other driver's insurance and contact information. There are steps and precautions you should take not only for your own safety and health, but also for insurance and legal reasons.
If you are involved in an accident in or around Lone Tree or Trinidad, Colorado, or nearby in Denver, Castle Pines, or Castle Rock, contact Landry Law, P.C. We will assess your situation and work with the insurance companies to help you collect the compensation you deserve, especially if you are injured. We can also initiate a personal injury lawsuit if one is warranted.
Common Mistakes to Avoid After a Car Accident
By Colorado law, you must report every accident to the police, who may or may not do an on-scene investigation depending on the injuries and damages involved. Calling 911 is thus your first priority. If you are injured seriously enough, in addition to informing the police, ask for medical assistance.
If the police do carry out an on-site investigation, try to obtain a copy of their report once they file it. This will be useful in any claim you make for injuries and damages.
Calling 911 is just the first step to take after an accident, but many people either skip or are unaware of other important considerations. Here are some common mistakes to avoid:
Underestimating your injuries
Spine, neck, back, and head injuries may not be immediately apparent. The pain and discomfort may not reveal themselves until hours or even days later. Even if you don't feel injured, or your injuries seem slight, seek medical evaluation immediately. Get a copy of the findings in case you do need to make an injury claim.
Failing to take pictures and gather evidence
While at the scene if you're physically capable, use your cell phone to take as many pictures as possible, even of road signs that may show that the other driver violated the law or roadway warnings. If there are witnesses, talk to them. Get their statements and contact information. As soon as you can, record or write down the details of everything that happened to the best of your recollection.
Waiting too long to file a claim or lawsuit
Insurance policies have clauses requiring you to report accidents and injuries promptly. If you wait too long, the insurer can claim you violated your contractual obligation. If you decide to file a personal injury lawsuit – consult an attorney first before making this decision – there is a three-year statute of limitations from the date of your accident. The longer you wait, the less convincing your evidence will be.
Dealing with insurance adjusters on your own
No matter how friendly the insurance adjuster assigned to your case may sound on the phone, don't fall for their traps. They may start out by asking, "How are you doing today?" If you say "fine" or "good," that's an indication to them that you're either not injured or you're exaggerating your injury. Likewise, don't volunteer any information, don't admit any guilt or fault, and don't agree to a recorded conversation. Better yet – refer them to your attorney.
Signing anything the insurance company sends you
If you're injured, the insurance company may send you a medical release form so they can probe your background. If they find any pre-existing conditions that the accident may have merely exacerbated rather than caused, they can reduce their liability. Have an attorney review anything the insurers send you, which leads to the next common mistake.
Accepting a first offer from an insurance company
Your best bet is to follow the advice above and have your attorney negotiate for you, but if the insurance company does make an offer to you, remember that their first offer is going to be "as low as they can go." The adjusters weigh the possibility of a lawsuit and what the award might be in court. Once they determine that figure, they offer you a small percentage as settlement. If a court might award $10,000, they might offer 20 percent, or $2,000.
Not seeking the advice and help of an attorney
Except for the on-scene and medical evaluation guidelines given above, your best option post-accident is to involve an experienced car accident attorney, especially if you're injured. A small dent in your fender is one thing, but being stuck at home nursing injuries is entirely different.
Getting the Experienced Legal Help You Need
While a simple fender-bender with no one injured may seem like a call to the insurance company will resolve everything, you never know if the other driver is going to claim injuries. If you yourself are injured, the stakes rise for the insurance company, and their claims adjusters will be on your case looking to minimize their liability. You really don't want to deal with the adjusters and their tricks to get you to say or sign something that will help get them off the hook.
Let Landry Law, P.C. handle the insurance adjusters for you. We can also examine the circumstances of your accident, assess liability, and determine if a personal injury lawsuit is in order. We offer personalized legal services for victims of car accidents and injuries in the greater Douglas County and Denver areas. Set up an appointment today.